Are you new to sewing and looking for a simple sewing machine to use  ? Bingo! Today, I am talking about the SINGER Initiale sewing machine , a machine that does not pay a lot of attention, but which nevertheless makes it possible to make quality seams in all simplicity.
The SINGER Initiale sewing machine is ideal for beginning sewing or making classic work such as hems or curtains. It offers a very good value for money and is thus one of the best machines in its range.
An ultra simple use
The SINGER Initiale sewing machine is designed for beginners and beginners who want to learn about sewing. Its handling is fast and intuitive, even if the user manual deserves to be a hair more clear.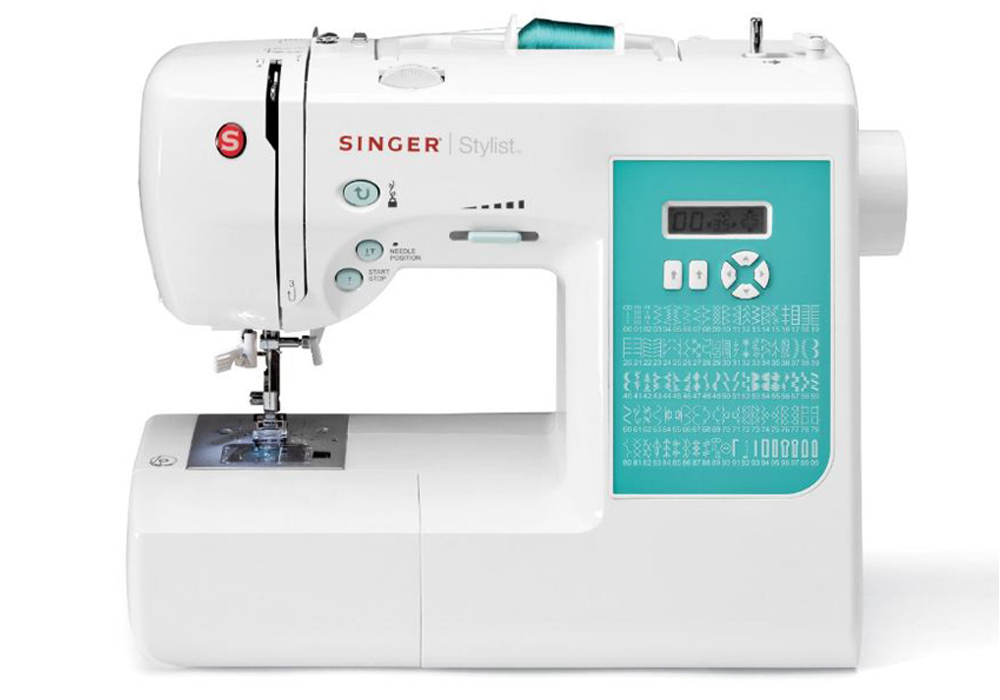 The machine has a free arm, ideal for tacking tubular parts, such as pant legs. The worktop is illuminated, for more visual comfort. The threading is simplified thanks to a small arm with a hook that catches the thread, very practical everyday. The pedal (or rheostat) is stable and sensitive enough to adjust its speed easily. Also note that it is possible to sew in reverse, especially to reinforce the beginning and the end of his work.
18-Stitches Feature
The original SINGER sewing machine offers 18 adjustable stitches. Of these, there are of course straight points, zigzag points and some decorative points. What to do ordinary sewing work, such as hems or classic curtains. The width of the points is unfortunately not adjustable, but at that price we did not ask as much.
As you can see, the Initial SINGER is ideal for those who want to discover couture at an affordable price, without sacrificing quality. The downside, the machine quickly reaches its limits and you will certainly turn to a higher model to create more complex clothes.
Technical characteristics
Mechanical sewing machine
18 stitches
Automatic buttonhole in 4 steps
Adjustable stitch length
Adjustable thread tension
Simplified threading
Reverse
Free arm
Worktop lighting
Metal can holder
Mini accessory kit included: multi-use foot, zipper foot, buttonhole foot, L screwdriver, brush / ripper, felt, needle case, sewing guide, bobbin, darning plate
Dimensions (L x W x H): 44 x 20 x 25 cm
The strong points
A quick and easy start
Simplified threading
A good price-performance ratio
The weak spots
Non-adjustable stitch width
Restricted features
No case or hard protective cover
Conclusion
Other users of the machine are generally satisfied with their purchase; the comments are overwhelmingly positive. Here is a copy of the two comments deemed most useful: